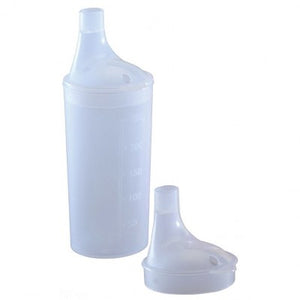 Vacuum Cup for Bedridden - 2 Lids
This cup is intended for people with poor grip, limited neck movement, bedridden patient or person in a wheelchair with a headrest.

Includes 2 long nozzles. One of the nozzles is big enough for a straw (5 mm). The second nozzle has a smaller opening.

Capacity 250ml.