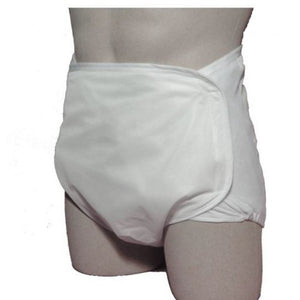 Incontinent Plastic Underwear
So there are no leaks or wet bed in the middle of the night.

Contributes to the well-being of the person suffering from incontinence and who takes care of it.

It offers additional security in case the diaper leaks or the person has to go a few hours without changing the diaper. Also used by bedridden people who move a lot or take off their diapers.

Several sizes to choose from depending on your waist measurement.