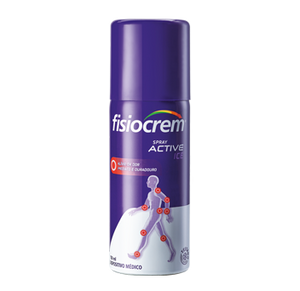 Fisiocrem – Natural solution in spray 150ml
Fisiocrem Spray Active Ice is the effective solution indicated for the treatment of joint and muscular pain. Fisiocrem Spray Active Ice relieves pain in joint and muscle injuries caused by bruises, blows, dislocations, sprains, bruises, trauma, falls, torticollis, lumbar or cervical pain.
Fisiocrem Spray Active Ice provides an immediate and lasting cold effect. Cryotherapy, or application of cold, relieves muscle and joint pain.
Mode of Use
Apply to 20 cm of intact skin between 2 and 5 seconds, spraying with circular movements, does not require massage. Repeat the operation as appropriate, but only after the effect of the previous application wears off. The packaging can be used in an upright or upside down position.
Composition (Main Components)
Arnica; Calendula; Hypericum; Malaleuca
Free shipping on orders over €50 (inc. VAT)
For Masks and Covid-19 Tests shipping is free on orders over €25 (inc. VAT)