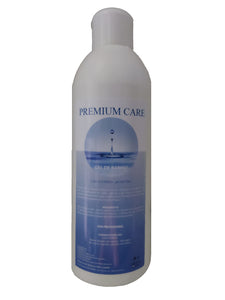 Shower Gel with Glycerin - Ph Neutral
Professional Use
Indicated for the daily washing of the body and hair of adults and the hands of health professionals. Place the gel on a manápula sponge, massage well on damp skin and then wash with plenty of water, ensuring correct cleaning.
Quantity:
1 Liter / 5 Liter
How to use:
Apply to previously moistened skin. Massage until foaming and rinse. External use.
Free shipping on orders over €50 (inc. VAT)
For Masks and Covid-19 Tests shipping is free on orders over €25 (inc. VAT)