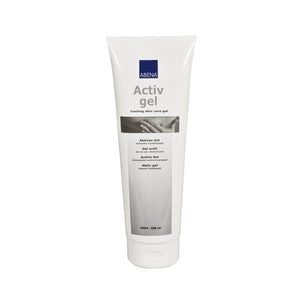 Abena Activ Gel Body Lotion 250ml
Abena Activ Gel Body Lotion can be used for sore muscles through muscle massage.
Contains natural essential oils such as menthol and moisturizing ingredients to help prevent skin dryness.
Characteristics
Helps promote blood circulation.
Help prevent blood clots and relieve pain.
Use advice
Apply and massage gently. Use only the necessary amount, massage until the cream is completely absorbed.
Free shipping on orders over €50 (inc. VAT)
For Masks and Covid-19 Tests shipping is free on orders over €25 (inc. VAT)